Concept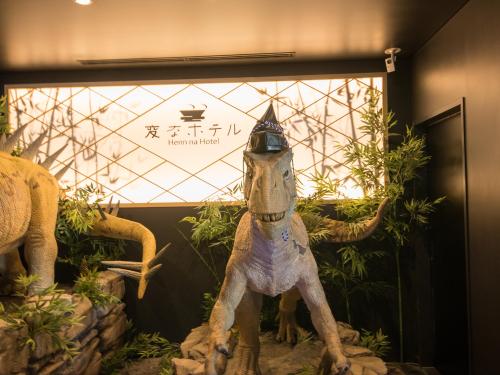 "Henn na Hotel" is a robot hotel which introduce advanced technology, pursuing excitement and comfort.

Enjoy a fantastic space that fuses ancient times such as dinosaurs and ammonites in a design based on "Japanese" such as bamboo grove and stone garden.
Multilingual dinosaur robots will perform check-in / check-out procedures, and will have a mind-blowing moment with a warm-feeling robot.
In "Henn", the intention of "keep on changing" is put in, aiming is unprecedented impression and comfort which is beyond common sense.
Such "Henn na Hotel" was registered as Guinness as "Hotel where robots work as staff for the first time".

We invite you to stay at "Henn na Hotel" to the future ahead of the unexperienced surprise.
Room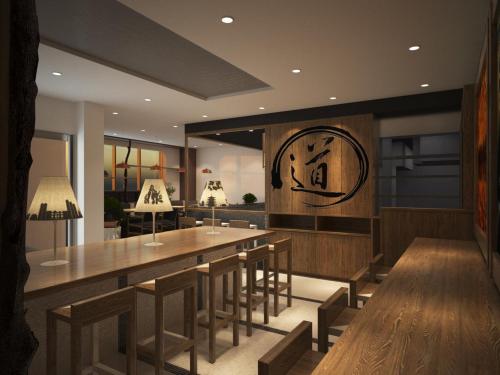 Simple rooms pursuing comfort and functionality.
We will pick you up at a fully equipped facility to heal the tiredness of the day.
In every room, use original mattress developed jointly with Toyobo Co., Ltd .
96% is an air-permeable pre-formed mattress made of air layer, promising a good sleeping time.
The industry's first fully equipped LGstyler, you can refresh quickly your clothes.


Introduction of Art of Art Fusion of traditional technology and original design
Our hotel of this time incorporates Japanese taste everywhere in the reception, restaurant and the guest room. Among them, the representative is original art using Yuzen dyed cloth that brings back Japanese traditional patterns to the present age.
We cooperate with Yamamoto Dye Factory, a long-established workshop in Kyoto, Yuzen Dyed fabric to provide a comfortable Japanese space.